Welcome to St George's Catholic Voluntary Academy
Deciding on the right primary school for your child is one of the most important decisions that you will ever make for them. In the seven years that your child will be at primary school, not only will the school educate your child academically, it also will have a strong influence on your child's holistic development and well-being.
My name is Mrs. Rachael Snowdon-Poole and I am immensely proud to be the Head Teacher of a vibrant and happy learning community – St George's Catholic Voluntary Academy. We are a medium sized primary school situated in Littleover, Derby. We have approximately 350 children on roll and are part of the St Ralph Sherwin Catholic Multi Academy Trust.
We are a diverse and multi-cultural school where every child is welcomed and valued as a unique member of God's family. We are deemed to be 'Good' by OFSTED (October 2017) and 'Good' in our most recent Diocesan Canonical Inspection, with 6 out of the 9 inspection areas graded 'Outstanding'.
Here at St George's, our Mission Statement is to: "Grow in faith and have faith in growing". We strive to ensure that pupils leave St George's with faith in themselves, faith in others and faith in God.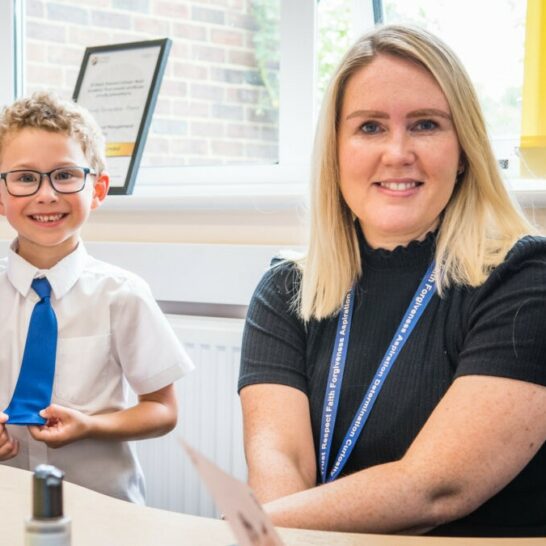 We believe that the children's time with us should be filled with positive experiences so that they achieve their academic potential and progress confidently into the next phase of their education.
Our talented staff recognise children as unique individuals with specific God-given talents and needs. You'll find our classrooms to be hives of activity, full of creativity and learning, making St George's a special place indeed for children.
In addition to the excellent teaching and exciting curriculum on offer at St George's, we take care to enrich learning through the use of subject specialist teachers for all pupils in Music, Computing, PE, Art and French alongside the regular use of visiting speakers, hands on workshops, educational visits and themed weeks.
If you would like to know more about our academy, you are very welcome to come and visit. The children of St George's very much enjoy talking about their learning and sharing their achievements. If you cannot make it to an open day, please do call to arrange a guided tour on 01332 766815.
Mrs. Snowdon-Poole
Headteacher